Indian cuisine is not only about spicy and spicy dishes with vegetables, rice, lamb and chicken. Indian sweets are worth tasting and rediscovering the flavor of India.
Many Indian Dessert Recipes are based on similar and the same ingredients found in traditional national cuisine.
And if you love dairy desserts, rice, saffron, cardamom and nuts, you will certainly appreciate the sweets so loved in India.
Gulab Jamun
These sweet balls just melt in your mouth! They are composed of milk powder and sugar syrup.
This simple dessert is very popular not only in India, it is adored in Nepal, Bangladesh, Sri Lanka and Pakistan.
How great it is to try a new recipe from a different cuisine, with familiar products. The magical taste of Indian delicacy Gulab Jamun conquered the whole family.
It is easy to prepare, the most important thing is to use high-quality natural milk. The recipe is 5 points, we will repeat.
Products; Ingredients 
| | | | |
| --- | --- | --- | --- |
| For The Taste | Sugar  Syrup | For Frying | For Decoration |
| Milk Powder – 80gm | Sugar – 1glass | Vegetable Oil | Almond or |
| Flour – 3tbsp | Water – 1glass | | Lemon Zest |
| Baking Powder – 1/2tsp | Cardamom – 4-5 pcs | | |
| Salt – a pinch | Lime Juice – 1tbsp | | |
| Ground Cardamom – 1/4tsp | | | |
| Butter – 1tbsp | | | |
| Cold Milk – 2-3tbsp | | | |
How To Make Gulab Jamun At Home 
Step By Step
Let's start by making dough for dairy donuts "Gulab Jamun".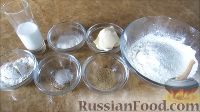 Mix all dry ingredients, add butter (warm) and grind into crumbs.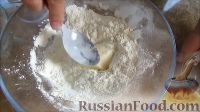 Slowly add cold milk and knead the dough.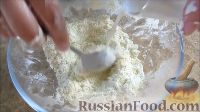 The dough turns out to be interesting, quite elastic.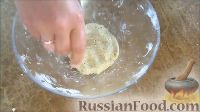 We grease our hands with vegetable oil and form dense balls a little smaller than a walnut.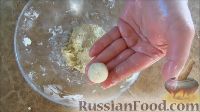 Immerse the balls in vegetable oil heated to 100 degrees.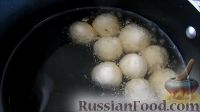 Fry over low heat until a nice golden brown. We roasted for 6 minutes.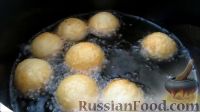 We take out the gulab jamun on paper towels so that the excess oil is absorbed.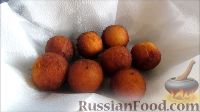 Let's make the syrup.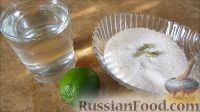 Fill sugar and cardamom seeds with water. And boil until sugar is completely dissolved, add a spoonful of lime juice. Let it boil for 1 minute – and the syrup is ready.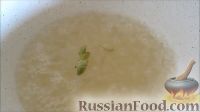 We send milk balls to hot syrup, let it brew and gradually cool.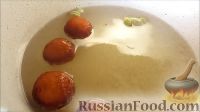 An hour later, it will already be noticeable how the balls have absorbed the syrup. We give a couple more hours, you can generally leave it overnight.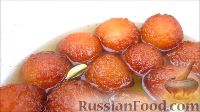 Serve the delicacy, lightly watering it with syrup. You can sprinkle with nuts or lemon zest.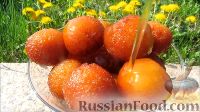 The taste of the dessert cannot be explained, something between Turkish pakhvala and candy filling. Very delicate to the taste, due to cardamom – aromatic! I advise you to cook and taste, taste of a fairy tale!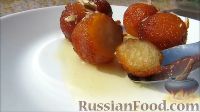 Benefits Of Indian Dessert
Let's see what the benefits of Indian Dessert (sweets) can be and whether they are worth praising them.
It is believed that in comparison with the usual for every European Desserts and all sorts of cakes, almost all Indian Dessert help improve digestion and have a positive effect on the human body.
Where does the mega-sweet Indian Desserts come from? Everything is simple here, the main components of Indian Dessert are simple and natural,
most of the ingredients have not changed for millennia. All Indian delicacies will be based on milk, ghee, sugar and flour.
It is unlikely that artificial sweeteners, preservatives (from the well-known series E220, E214, E227, E252, etc.)
And other chemistry will be poured into milk in a remote Indian village, it is simply not in the Indian wilderness. Indian Dessert are prepared without eggs, but with a lot of fruits, nuts and dried fruits.
Desserts
Indian sweets have a special place in Indian cuisine, sweets in India can be found everywhere and everywhere.
For an Indian, sweets are a symbol of happiness and well-being, and this is why they are so loved.
No festive event will take place without the traditional serving of delicious desserts, be it a religious ceremony in a temple or a wide celebration at an Indian wedding.
It is difficult to find another country with a sweet tooth like India and there are a number of reasons for this.
Wikipedia says that India is the second largest sugar producer in the world, which means that sugar in the country is cheap and available.
The manic attachment of Indians to sweets is by no means new – it dates back to Ancient Vedic times and still lives on.
Sweets in India are available in any region of the country, but if you really want to immerse yourself in the sweet Indian world, then head to the absolutely incredible village of sweets – Orchha Village.
There are only two streets in Orchha, which are flooded with sweet shops, here everything is the freshest and sweetest.
Read Another Article

;